Pakistan Meteorological Departmet and United Kingdom Met Office have been successfully working in partnership since 2018 working through the 4 year ARRCC (Asia Regional Resilience to a Changing Climate) programme.
Program Objectives
Enhancing regional collaboration and capability for provision of weather and climate services.
Supporting development of regional & sub-regional forecasting and early warning systems.
Improving capacity in focus countries to develop & disseminate impact based forecast (across multiple timescales) to climate sensitive sectors & vulnerable communities.
2018-2019
Launch of ARRCC
Initial engagement and introduction to PMD, scoping and planning for future engagement in country
2019-2020
In country workshop (July 2019) to engage PMD, disaster management agencies, and other selected regional bodies
WMO Severe Weather Forecasting Programme (SWFP) Training Workshop (November 2020)
Consultation workshop on Impact Based Forecasting (November 2020)
2020-2021
Focus for IBF product agreed
Commissioning of ICIMOD to conduct baseline survey to support IBF pilot
2021-2022
IBF Baseline survey complete
Focused on the provision of agromet advisories/forecasts
300 households surveyed in Attock and Chakwal, assessing access and use of Weather and Climate information
Stakeholder workshop to train stakeholders in IBF concept and co-develop IBF pilot
IBF Pilot Service Launched (March 2022)

Stakeholder workshop November 2019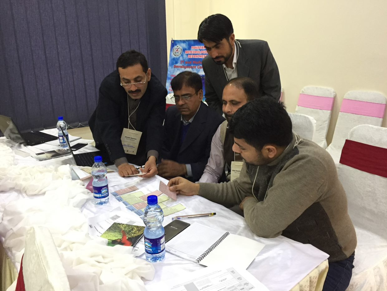 NWP Training March 2020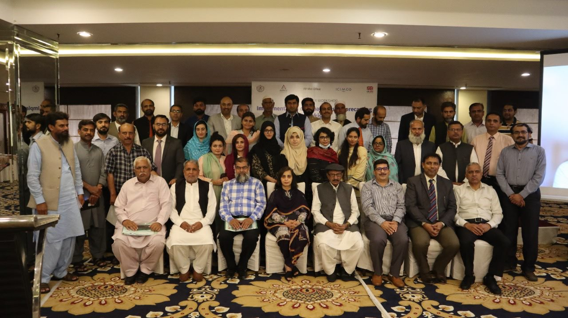 IBF Pilot Launch Event (March 2022)
IBF Pilot for Pakistan
Hazard: Rainfall, wind (and temperatures)
Impacts: Failure of rain fed crops (focus on Groundnut)
Area: Pothohar Plateau (Attock and Chakwal Districts) 
Recipients: Extension workers, progressive farmers and research institutes
Duration: Kharif growing season (approx. April to August 2022)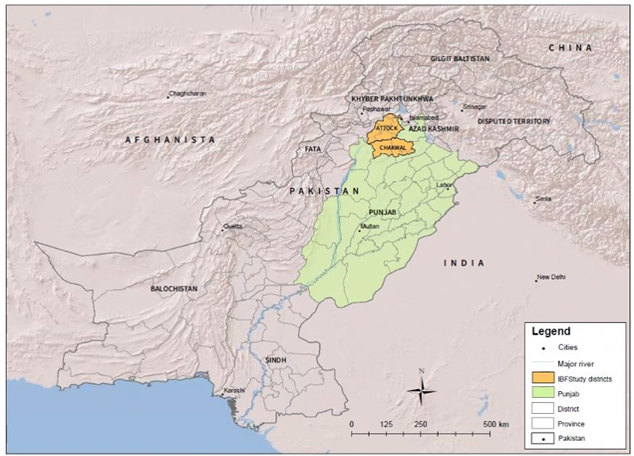 ---